[vc_row full_width="stretch_row" css=".vc_custom_1459789901843{background-color: #ffffff !important;}"][vc_column]
Search
[/vc_column][/vc_row][vc_row full_width="stretch_row"][vc_column][vc_text_separator title="Commercial Real Estate Sales, Leasing, Management and Construction"][/vc_column][vc_column][vc_column_text]
Serving the commercial real estate needs of San Diego County, Dubs and Company, Inc., bases our business on building relationships. Whether we're assisting clients with commercial building and property needs for industrial, R&D, warehouse space, building leases, office space for lease, buildings for sale, land Development, or  hangar leases, we give each and every one of our clients the immediate attention and service they deserve, regardless of the size of their requirement.
With satisfied clients in Carlsbad, Oceanside, Escondido, San Marcos, Vista, Big Bear and other North County and Southern California communities, Dubs and Company will not only find you a location, we will continue to work for you, to assist you with your real estate needs and the growth of your business. These relationships we establish help to build upon our business network and allow us to refer and promote our clients services on a daily basis.
[/vc_column_text][vc_separator][/vc_column][/vc_row][vc_row el_class="patners-module"][vc_column]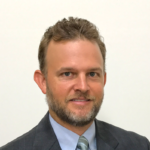 Kenneth Dubs, Jr. President , Dubs and Company, Inc.
Born in the Chicago area and raised in Rancho Santa Fe, California, Kenneth's official real estate career began in 1995. In his twenty-one years of experience, he has been directly involved with marketing, leasing, sales, construction, and management of commercial properties in Southern California. Kenneth is President of Dubs and Company, Inc. a California Corporation.
View Profile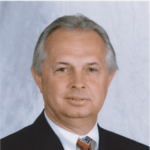 Ken Dubs Sr., CCIM Chairman , Dubs and Company, Inc.
Ken has 45 years of full time experience in all aspects of real estate specializing in industrial and investment properties. Ken's expertise also includes land, retail, office, development, design, construction, and property management.
View Profile
[/vc_column][/vc_row][vc_row el_class="patners-module"][vc_column][vc_text_separator title="Client Feedback"][vc_column_text]
Dubs and Company is committed to providing each and every one of our clients with the highest levels of service in the industry no matter what size your requirement may be!  If you are purchasing, selling or leasing a property, Dubs and Company is dedicated to providing a level of service that surpasses expectations.
[/vc_column_text][/vc_column][vc_column]
It has been a pleasure working with you and your team on our recent transaction. As you know Networks Plus Technology Group is rapidly growing in size, and you were able to meet and exceed my every expectation when you found us our new building in Poway. Not only were you a pleasure to work with, but you also saved my firm a great deal of money. All the extra efforts certainly didn't go un-noticed! I look forward to working with you again soon, on our next project.
by James A. Kernan President and CEO , Networks Plus Technology Group, Inc.
I want to thank you and Deanna for the excellent advice you gave us and the hard work you did to find a company to take over the Foundation's Lease at City Hall in San Marcos. Since the new company extended the Lease with the City, it appears to have worked out well for all concerned. We also appreciated your experience and advice on where to most effectively spend money to prepare the property, as well as where we didn't need to spend money.
by Marti Gray , Cal State San Marcos Foundation
[/vc_column][vc_column][vc_text_separator title="Clients Represented Include"][/vc_column][vc_column]
[/vc_column][/vc_row]